Baby Elefants
A comparison between the Italeri, Dragon and Trumpeter 1/72 kits.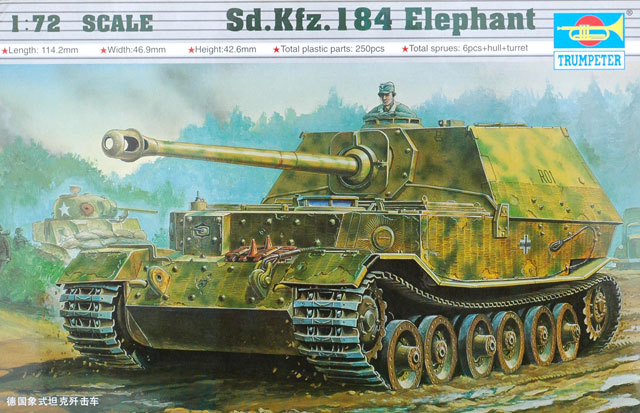 Dragon's 1/72 scale Elefant is available online from Squadron.com
by Glenn Porter


As a small-scale armour modeler, with much enthusiasm but limited talent, I like to keep abreast of whatís coming out from various companies and how kits from these companies compare. Accuracy is not a major consideration for me - as long as it looks right, I donít go looking for it.
However, if I know a model is not accurate then it becomes a problem.
About a year ago, a rumour came out that Dragon were going to release some armour kits in 1/72 scale. It was also mentioned that these kits would have individual track links. I was really looking forward to this as I have always liked the Dragon aircraft kits and I was keen to have a go at the individual links. The same rumour said that the first kit to be released was an Elefant. Before this happened, however, Italeri released an Elefant which was of cause the ex Esci kit. I decided not to buy it in anticipation of the Dragon Elefant, which I thought would be better. When the first Dragon kit was released it turned out to be the Panther G. I bought one to see just how good they were and quite frankly I was very disappointed. First of all, its tracks were rubber bands, not individual links, and the hull was die-cast and didnít fit together too well, plus the instructions were a definite backward step.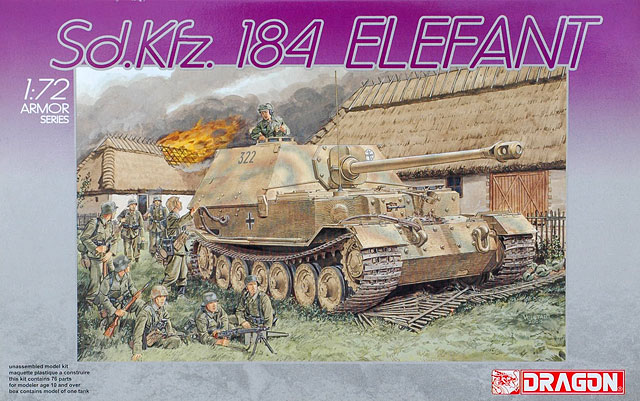 So, I decided to buy the Italeri one after all. Again I was disappointed. The kit lacked detail and the moldings were very thick and I am told it is not one of Esciís better efforts. Back to the store and purchased the Dragon one and it was better. About a week later while wandering through the same shop I came across a similar offering from Trumpeter. I didnít know they were going to do any 1/72 scale kits so of cause I purchased it and it was beautiful. The detail level was much higher than both Dragon and Italeri and the tracks were link and length with heaps of interior detail unlike the Italeri [Esci] offering. They even include a small-etched fret and itís cheaper than both. My only gripe is that the commanderís hatch is moulded closed.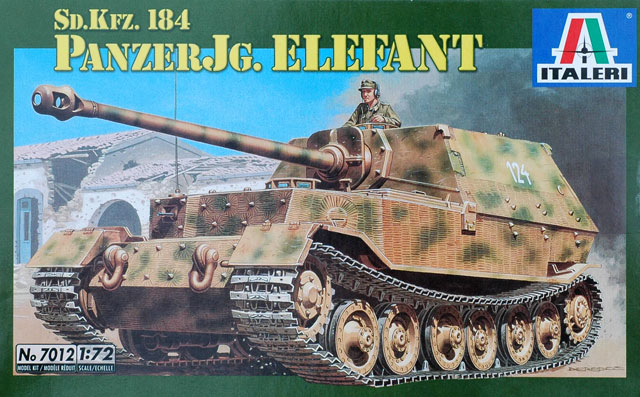 Iím still interested in buying the Italeri [Esci] kits, as some of the variants are unavailable elsewhere. Dragon kits, on the other hand, are mostly already done by Revell, and done better. As far as Trumpeter is concerned I canít what to see else they bring out.


---
Review and Images Copyright © 2004 by Glen Porter
Page Created 17 September, 2004
Last updated 18 September, 2004
Back to HyperScale Main Page
Back to Reviews Page