Sd.Kfz. 164 Hornisse
German S.P. Antitank Gun

Reviewed by Glen Porter


Dragon's 1/72 scale Hornisse will be available online from Squadron.com
I am very impressed with the way that Dragon has improved, particularly in the 1/72 scale armour field, from when they started a couple of years ago, to their latest efforts. Let's face it, their first few small-scale models - the Elefant, Ferdinand, Panther and Abrams - were not all that good. If the best Revell kits were 10s, then the Dragon kits were a 6 or 7. Sure, they were buildable, they just didn't have the clean moulding or the fit of parts that characterized the Revell kits and in some cases they were making the same vehicles.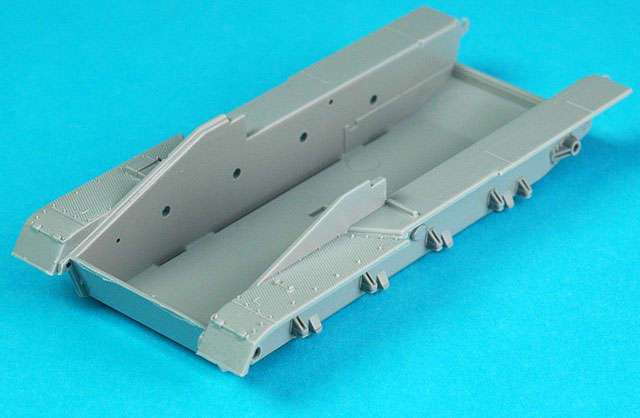 Click the thumbnails below to view larger images:
---
This Hornisse kit is the latest Dragon release that I have seen. With this kit I can say that Dragon has arrived. A month or so ago, I wrote a piece for HyperScale on how Dragon was improving, detailing some of their moulding innovations along the way, but at the end I criticized them on two points - on the lack of link and length tracks and their horrible instructions. On the tracks, this kit has the DS 100 tracks which are a big improvement over their old rubber bands but they are still not link and length and some people simply won't buy a kit if it hasn't got them. I admit, I haven't used them yet (the DS 100) and I've heard some good reports on them but in Modelling Chat Rooms you will hear "Link n length, link n length, must have link n length". I have to say that I agree.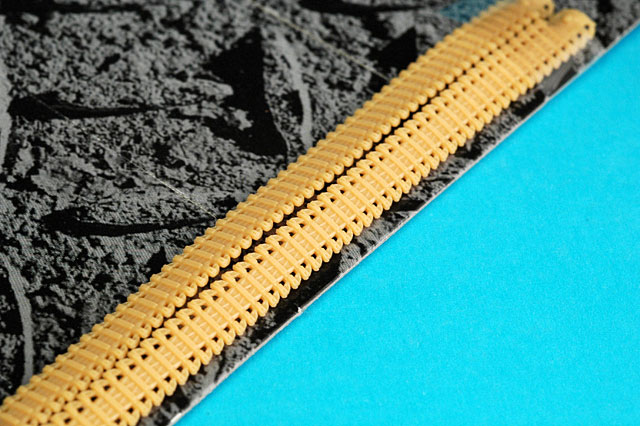 Now, the instructions. Dragon's used to be among the best on the market until they changed to those awful photo things, so I am happy to report that in this kit they've gone back to the old illustrations. They're so clear, that where they have you gluing the outer gun barrel in the wrong place, it's clearly an error and also clear where it's supposed to go. They still have some of the smaller parts shown glued on but it's not really a problem. I just hope they continue with these line-drawing instructions and don't go back to the photos.

The quality of the moulding is in the Tamiya/Hasegawa league as far as detail and the crispness of the parts is concerned and some parts are far more delicate than anything I've seen from those other two manufacturers; so fine that you will have to be very careful how you handle them to avoid breakages. Imagine the gun training hand wheels moulded to scale and a two piece jack with separate handle, two MG mounts also to scale and three tiny little MP 41 machine pistols for the crew (although, oddly, no AA machine gun).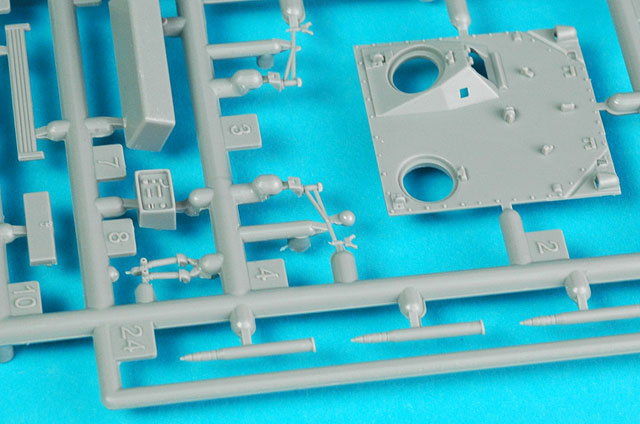 Click the thumbnails below to view larger images:
---
The level of detail in the fighting compartment is unparalleled in a 1/72 scale kit of this type including two ready-use ammunition cases with the option of having them open with detailed 88mm shells inside or closed using PE lids. Similarly, the engine intake louvers on the outside walls can be plastic or PE.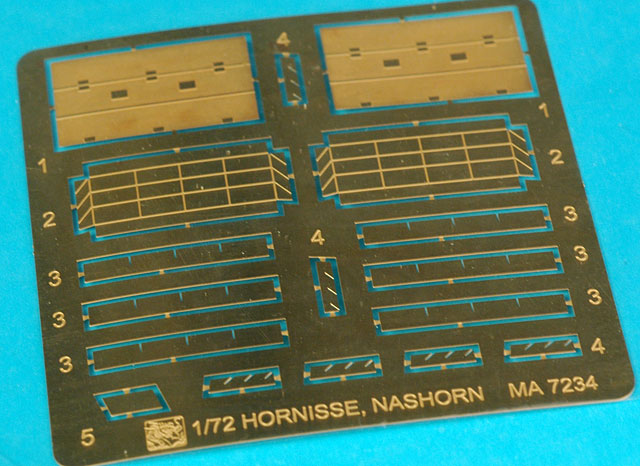 Obviously, this kit is not going to be a weekend build and there is plenty of scope for the ham-fisted to make a mess of things but if you take your time, test fit everything and be sparing with the glue, you just might end up with a masterpiece. Then all you have to worry about is painting it. Ha!

The decals by Cartograph give you a whole host of numbers in three different styles so you can use you own references or use the six schemes offered in the kit, four from s.H.Pz.Jg.Abt. 525 (what ever that means) and two from s.H.Pz.Jg.Abt. 560.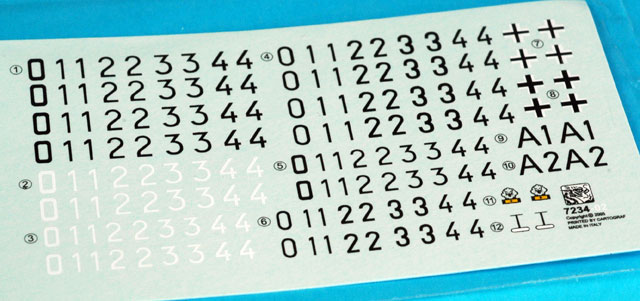 This is not the first Dragon kit to have the fine moulding, DS 100 tracks or the good instructions but I think it is the first with all three in one kit. Providing the fit is as good as the rest, this is, in my opinion, better than any Revell kit I've come across so far.

As I said earlier DRAGON HAS ARRIVED.

Highly Recommended to all.

---
Review Copyright © 2005 by Glen Porter
Images Copyright © 2005 by Brett Green
Page Created 26 August, 2005
Last updated 26 August, 2005
Back to HyperScale Main Page
Back to Reviews Page