Small scale armor modeling – 1/72 and 1/76 scales – is currently undergoing a renaissance and a big time comeback among modelers. It may be that people are tired of paying $40 for a kit that immediately needs new tracks and etched metal to be impressive, or it may be people ran out of shelf room, but the bottom line is that over the last 10 years there has been a real boom among the little fellas. And they don't give up much any more to their older brothers – some of the PST kits out of Ukraine have well over 200 parts per kit!
DML is now entering the small scale market, but this is an indirect entry. Many of the kits are either offered or forecast in DML's line of 1/72 scale remote control armor. As such, once the boxes are opened there are some compromises apparent.

The M1A1 is at least as detailed as the original Tamiya kit of the M1 released 21 years ago was at its time of introduction. It does capture a good bit of the appearance of the Abrams, and thanks to Yves Du Bay it has very accurate decals and markings.

That said, since this kit was designed to be motorized it has some serious scale compromises made to it, namely the "pregnant" look of a bulged belly to accommodate the motor and radio steering gear in its upscale brother. The belly is pierced for two screws to access the motor and batteries in the original, and the hull is also a bit deeper to get the motor inside the thin space of an actual scale M1A1.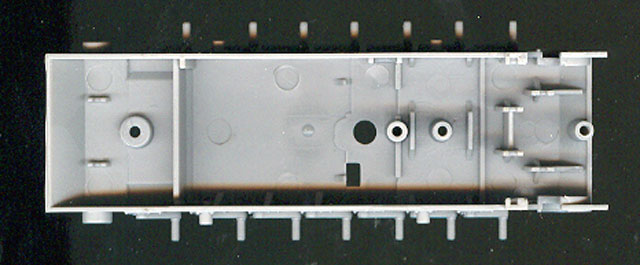 While it does come with scale parts to replace the motorization compromise ones, it does have some serious flaws to most scale modelers, the worst of which is the solid bustle rack and side rail arrangement on the turret. Also, for no apparent reason, the APU from the late model tank – flush with the top of the rear turret on the actual vehicle and DML's 1/35 scale version of the tank – now gets a "periscopic" view and looks very awkward.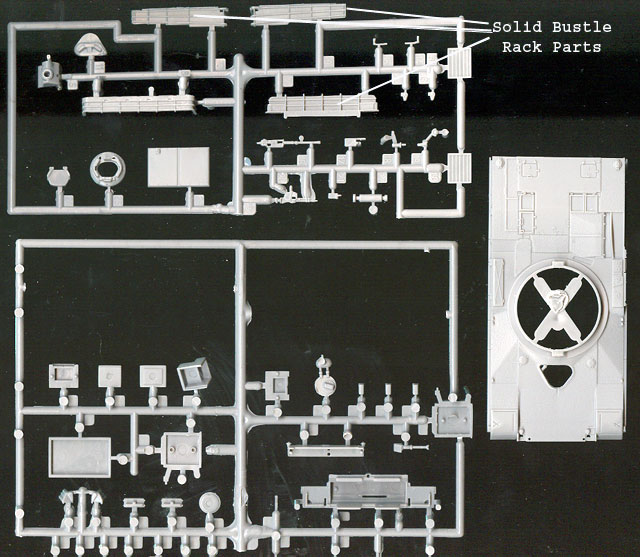 Markings are included for a tank from TF 1-64 Armor named "All Bout The Boxes". Not quite sure what that means, but the markings match the photos to a T. Two stick-on simulated thermal panels for the front of the turret complete the kit.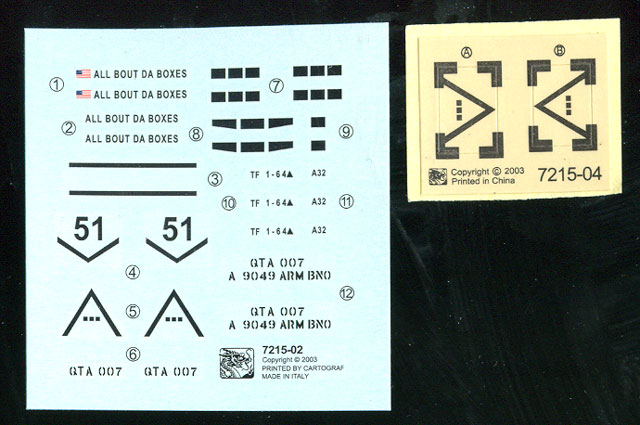 The kit appears to come with gluable vinyl track, as that what the directions indicate.

Overall, the best thing to say for these 1/72 scale kits is that they are really ideally suited for younger modelers. It's not that expensive (less than $10) and in the case of the M1A1, it will provide a certain level of "play" value to the 8-10 crowd as all wheels roll and the tracks work. They should be seriously considered for events like "Make and Take" programs as they are simple enough for a kid to get one together in short order without too much misery and inexpensive enough to allow club bulk purchase.

Thanks to Freddie Leung of DML for the review sample.

Cookie Sewell
AMPS

---
Review Text Copyright © 2004 by Cookie Sewell
Page Created 11 January, 2004
Last updated 10 January, 2004
Back to HyperScale Main Page
Back to Reviews Page