Reviewed by Rob Baumgartner


HyperScale is proudly supported by Squadron.com


With Dragon and AFV Club going head to head with their releases of this famous half-track, this book couldn't have come at a better time.

It concentrates on those shots that modelers crave for…the close ups. This is what the book was designed for and it doesn't let you down.

The majority of photos are from the existing vehicle at the Polish Army Museum in Warsaw with additional views of the vehicles at Munster, Germany and the Tomaszów Mazowiecki Museum in Poland.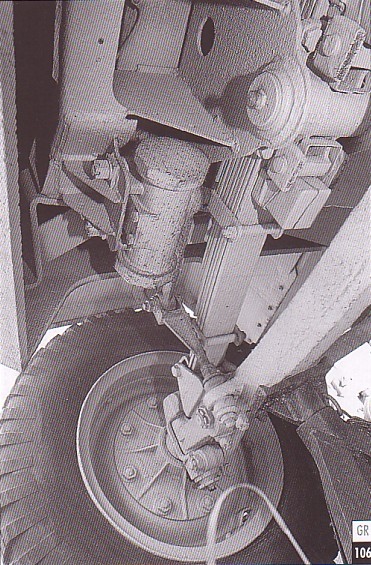 Each image has been carefully selected to show the intimate details of the area under discussion. Dotted throughout the book are pages taken from the technical manual itself and these show a different perspective of the components.
There are 182 photos in all, covering 80 pages in an A5 sized soft covered book. A brief history of the type is given as a preamble before the reader is introduced to the "meat" of the publication.

The photographs range from 1 – 4 per page depending on the detail being shown and all are reproduced in a sharp and clear manner. The smaller sized images do not suffer, as they are usually a close-up of a particular fitting. The format of the book tends towards a large photo of an area being studied before zooming in on the smaller aspects. This way the reader is not lost in a myriad detail and the consequent puzzle of sorting out where that detail lies in relation to the overall scheme of things.

It's amazing how much of the vehicle is covered. There are shots of the outside, inside, top and under belly of the half-track. It seems that no stone is left unturned, especially when one views images like the underside of the front mudguard, behind the front axle, and even the fuel tank draining plug.

The interior of the engine compartment is not forgotten with at least 11 images dedicated to this area. The photos here also show the restored vehicle from the Tomaszów Mazowiecki Museum, which provides an interesting comparison.

There are some colour photos interspersed throughout as well as the aforementioned technical manual pages. The former is used mainly for the driving compartment and the latter for the running gear.

The captions are in both English and Polish but are kept to a minimum…the publishers preferring to let the photos tell the story.
This is definitely one of the best "walkaround" books you will get on this subject.
The Publishers have been very thorough in getting a balanced selection of photographs for inclusion in this book.

The images are clear, in focus, and give the modeler all the material they need to add more than "just a little bit extra" to their subject.

Highly Recommended.