S u m m a r y

Publisher and Catalogue Details:
Osprey Modelling 11: Modelling the P-47 Thunderbolt by Brett Green
ISBN:
1841767956
Media and Contents:
Soft cover, 80 pages plus P-47 color camouflage guide.
Price:
USD$17.95 or GB£12.99 online from Osprey Publishing


Osprey's "Modelling the P-47 Thunderbolt" will be available online from Squadron.com
"Modelling the P-47 Thunderbolt" by Brett Green is now available from Osprey Publishing. This new book in the Osprey Modelling series includes coverage of seven 1/48 scale P-47 kits being built, including conversions to a P-47C and P-47M, with a special emphasis on Tamiya's superb new Thunderbolts.
---
Free 1/72 scale Supplement
Osprey Publishing is also offering a free downloadable supplement, "Modelling the P-47 Thunderbolt in 1/72 scale", to accompany the book. You can download this free 21 page illustrated supplement right now from Osprey Publishing's website.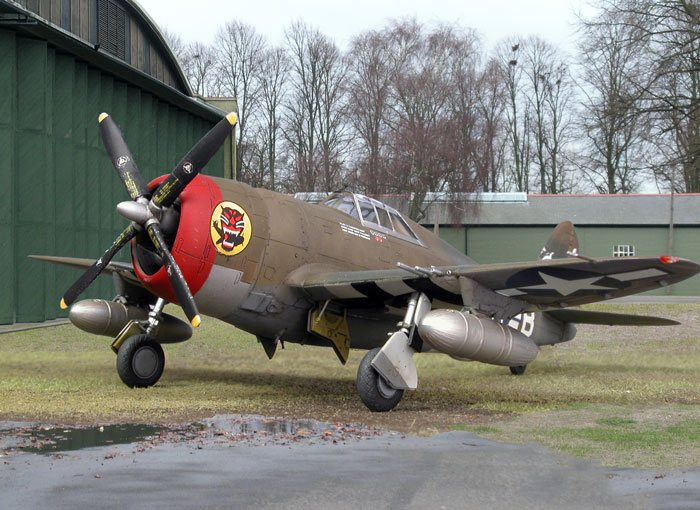 P-47D Thunderbolt
Tamiya's 1/72 scale kit by Brett Green
The supplement includes an analysis of existing 1/72 scale kits, a list of accessories and decals, plus a full construction feature on Tamiya's 1/72 scale P-47D Thunderbolt.
Click here to go to the download page for
"Modelling the P-47 Thunderbolt in 1/72 scale"
---
About the Book - Modelling the P-47 Thunderbolt
The P-47 Thunderbolt, affectionately nicknamed the 'Jug', was one of the most famous fighter aircraft of World War II. Used as both a high-altitude escort fighter and a low-level fighter-bomber, it quickly gained a reputation for being tough and resilient.
Several air forces operated the Jug, and it sported a wide range of camouflage schemes, finishes and markings, including stunning nose art.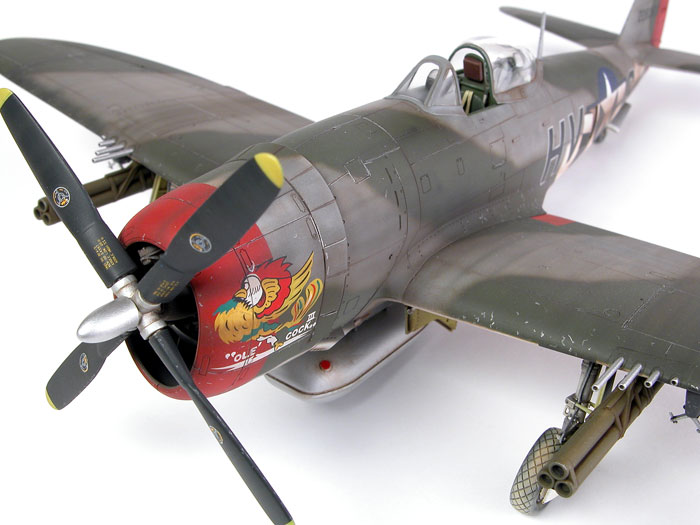 P-47D Thunderbolt
Tamiya's 1/48 scale kit by Steve Palffy
Modellers have been well served with Thunderbolt kits over the years, right up to the latest highly accurate releases.
This book takes a step-by-step approach to modelling a wide variety of P-47 types in 1/48 scale, from 'Razorbacks' in USAAF colours to RAF T-bolts in the Far East. It provides advice on conversions (including a Bubbletop to a P-47M), adding aftermarket items, detailing, and ways to achieve top quality weathering and finishes.