Reviewed by Rob Baumgartner


Warship Pictorial's Type VII U-Boat book is available online from Squadron.com


For those of us with a Revell Type VII U-boat still to build, this title comes as a welcome piece of inspiration.

Classic Warships Publishing has used the familiar Squadron/Signal soft cover format to provide the reader with a formidable collection of images. Within the 72 pages, there are over 120 photographs, including some in colour.

The images are very well printed with many being devoted a whole page. This set-up allows much detail to be observed and is a real boon to the modeller. In the cases where multiple photographs take up the viewing space, these are done in such a way as to not compromise the feature being portrayed.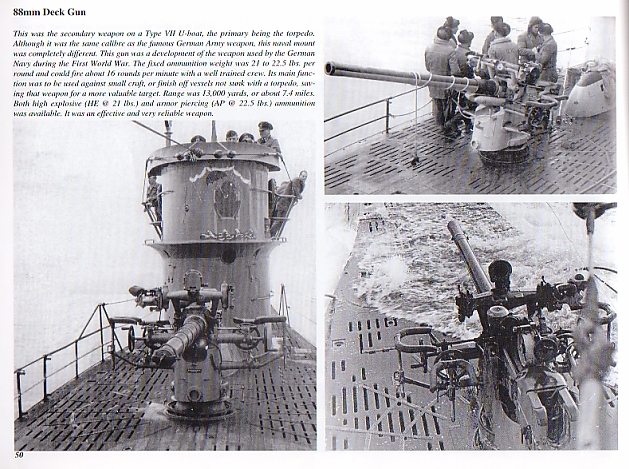 By necessity, some of the photos will be familiar but there is plenty of new material that will delight the U-boat aficionado. The captions are informative and add much to the subject being depicted.

Interspersed throughout the pages, are twelve colour profiles displaying the wide variety of schemes worn by these predators. Most are done to 1:260 scale and they generally reside 4 to a page.

The book starts off with a history of the Type VII before presenting the "meat" of the book…the photographs. This includes specific sections relating to camouflage, the 88mm deck gun, anti aircraft weapons, and the schnorkel. These contain grouped images of the subject in question and provide some useful pages of comparison.

The book finishes with a table showing the hull number, its type, and the date and place of construction.
The number and size of the photographs reproduced in this book, make it an invaluable reference aid. It will give the reader much enjoyment and every viewing seems to reveal another detail in one of the images.

Highly Recommended.
Review sample courtesy of JB Wholesalers